Friends, it´s a new week and it asks for something positive. We think that this song "If You Want to Sing Out, Sing Out" by Cat Stevens (now Yusuf Islam) is exactly that – freeing, positive, and also – has a deep meaning.
We are big fans of this song and play it at our home quite often. In fact – there have been days when we needed to focus on what was important for us while making big decisions for our life, and then we had this song on "repeat". It went on and on for couple of hours… Yes, now you know it – we are that weird.
Oh, and by the way – the name of this blog: "many ways to go" was an inspiration from this song. You can guess what song we were playing repeatedly on the day when we registered the name of this blog… We changed "million ways" to "many ways" as it was a better expression to our approach towards life.
This song was composed for a wonderful dark humor movie "Harold and Maude" from 1971. It did not have much success when it was released, but with time it has become a cult classic. The film has the 45th place in the list of 100 Funniest Movies of all Time (by American Film Institute).
We certainly suggest you to watch this special movie if you are willing to stretch your comfort zone 🙂 and see the play of it´s rather interesting characters. One of them is Maude – 79 years old eccentric lady who believes in living each day to its fullest, and "trying something new every day."
We have added lyrics below because reading them makes a lot of sense to us. We hope you too will enjoy reading them 🙂
And if you click right below this sentence you can watch a short video of this song from the movie.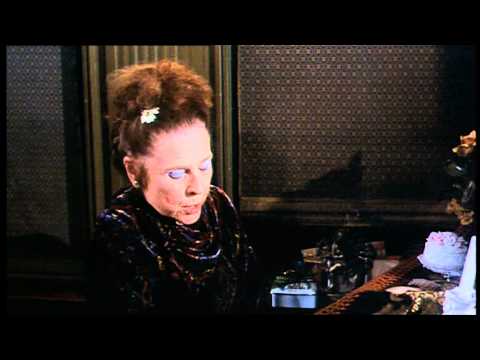 Lyrics of "If You Want to Sing Out, Sing Out"
Well, if you want to sing out, sing out
And if you want to be free, be free 
'cause there's a million things to be
You know that there are
And if you want to live high, live high 
And if you want to live low, live low 
'cause there's a million ways to go 
You know that there are
Chorus:
You can do what you want
The opportunity's on
And if you can find a new way
You can do it today
You can make it all true
And you can make it undo
You see ah ah ah
Its easy ah ah ah
You only need to know
Well if you want to say yes, say yes 
And if you want to say no, say no 
'cause there's a million ways to go 
You know that there are
And if you want to be me, be me
And if you want to be you, be you
'cause there's a million things to do
You know that there are
Well, if you want to sing out, sing out
And if you want to be free, be free
'cause there's a million things to be
You know that there are (x 5)